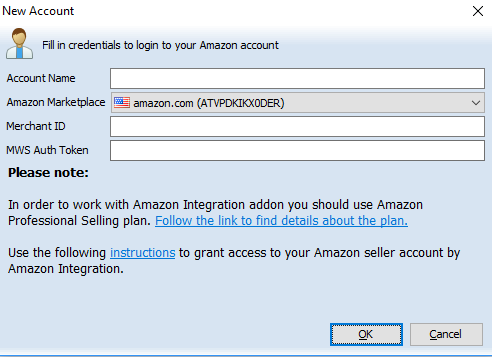 The Addon's Welcome page has the following view if you have already registered to the account before:
By clicking on the US Account field you can see the list of all already registered users, the account of which can be activated for the current process. The options on the right help to perform the following operations:
Add a new account to the list. Fill the registration form which appears right after pressing the current button: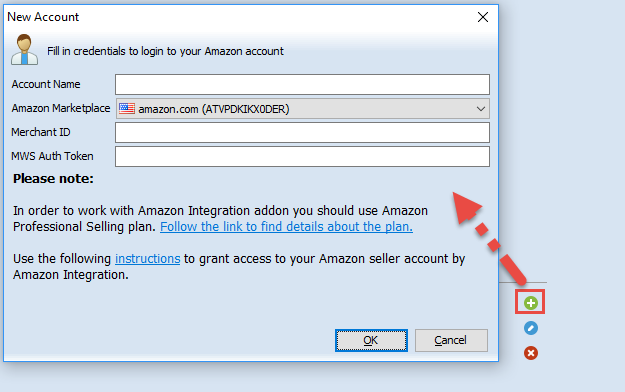 The registration form has undergone some updates. Recommend to visit the following
page
with the detailed instruction how to get all necessary settings data and register with the addon properly.
'Edit Account details' option opens the same form as the previous one, where you can change the data in the credentials' fields;

'Delete Account'  removes the user from the represented accounts list.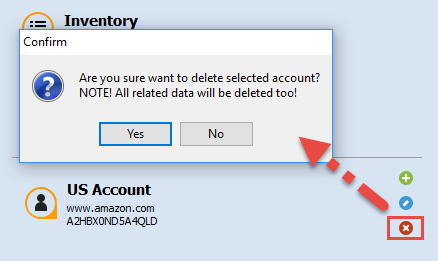 Once you login to your account on Amazon you can move on to the next step.
Otherwise, the operations will not be available on the Addon's Welcome page and to be able to continue you have to add an account firstly:
Fill the form, which is the similar as the represented above while adding the new account operation: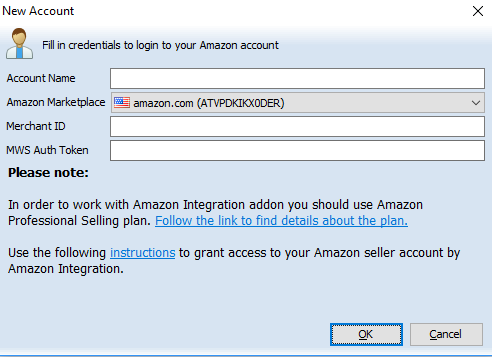 We encourage you to visit our page and check the detailed instructions on how to get all the necessary settings fields to complete the registration form.
In addition,
use the embedded links provided in the form if you need to get more information about Amazon Selling plan or get the step-by-step instruction how to grant access to the Amazon Seller account by Amazon Integration
The users which have been connected via Addon's wizard you can see in the drop-down accounts list:
Now, you can move to the next stage - Create the Listing and Manage Inventory step.